We're in all the right places...
Come for dinner or call an Annie's near you to place your order. 10:30am - 10:30pm. Delivery is free.* *DELIVERY AREA: Annie's delivers for free between Line 5 subway (west) and the east 5th Ring Road. If you live outside of this area and wish to order, give your nearest Annie's a call for price details.
Annie's Chaoyang Park

朝阳公园店

010 6591 1931

This was the first Annie's to open up way back in 1999. Recently refurbished, it's our biggest restaurant and perfect for families and parties!

Where am I? West Gate of Chaoyang Park
Annie's Sanlitun

三里屯店

010 8587 1469

Conveniently located in the heart of Sanlitun, this stylish, open plan restaurant is equally suited to business lunches and romantic dinners.

Where am I? China View Building, opposite East Gate of Workers' Stadium
Annie's Ritan Park

日坛上街店

010 8569 3031

Kids coming to Annie's Ritan are greeted by two chirpy feathery friends – our parrots! With views over Ritan High Life, it's a great spot for a romantic meal, and our large party rooms are ideal for functions and events.

Where am I? Ritan High Life, 3F, north of Ritan Park
Annie's The Place

光华国际店

010 8590 6428

One of our newest locations, this elegant dining space is perfectly situated for residents of Central Park and its surroundings, and features a big veranda for the warmer months.

Where am I? East of The Place, just south of Central Park
Annie's Sunshine 100

阳光100店

010 8589 8366

Come here for a chilled out café atmosphere and all your favourite Annie's dishes. Great for couples and small groups.

Where am I? Guanghua Lu, opposite Sunshine 100 Building
Annie's Beijing Riviera

香江花园店

010 8470 4768

Far from the noise of the city, relax and recuperate here over a glass of wine and authentic Italian food. Kids will love the play area too.

Where am I? West Gate of Chaoyang Park
Annie's Lido

丽都店

010 6436 3735

Annie's Lido is a great place to soak up the afternoon sun through our tall windows. And check out our pizza oven - the biggest in town!

Where am I? Jiangtai Lu, opposite United Family Hospital
Annie's Wangjing

望京奔驰大厦

010 8476 0398

Annie's newest location is inside the prestigious headquarters of Mercedes Benz China in the heart of Wangjing.

Where am I? 2F, beside the Daimler Tower, LSH Plaza, at no. 8 Wangjing Jie
Annie's Guomao

国贸店

010 6568 5890

In the heart of the busy CBD, Annie's Guomao is the place to seal your deals over lunch or dinner, or hold intimate meetings and events in the private room.

Where am I? Ruisai Business Building (southwest of Guomao subway)
Annie's Chaoyang

Annie's Sanlitun

Annie's Ritan

Annie's The Place

Annie's Beijing Riviera

Annie's Lido

Annie's Wangjing

Annie's Guomao

Annie's Sunshine 100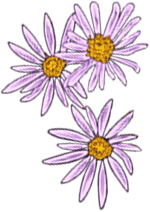 Contact form... What's on your mind?
[contact-form-7 id="265" title="Contact form 1_copy"]